Aluminium roller blinds
Product No.:19516213554
Colour:customize
Description:aluminium roller blinds
Application:Hotel,Office,Meeting room,Exhibition building,Lobby,Cafe,Home,Villa etc.
Aluminium roller blinds
Aluminium roller blinds have different sizes:16mm,25mm,35mm,50mm diversified colors.Blinds' installation, operation, maintenance and cleaning are simple and elegant and have good anti-UV radiation, thermal insulation, dimming functions. Venetian blinds can carry out two functions of the blinds lifting and leaf angle adjustment by rocking handle and digging rope; Its easy operation is suitable for indoor usage.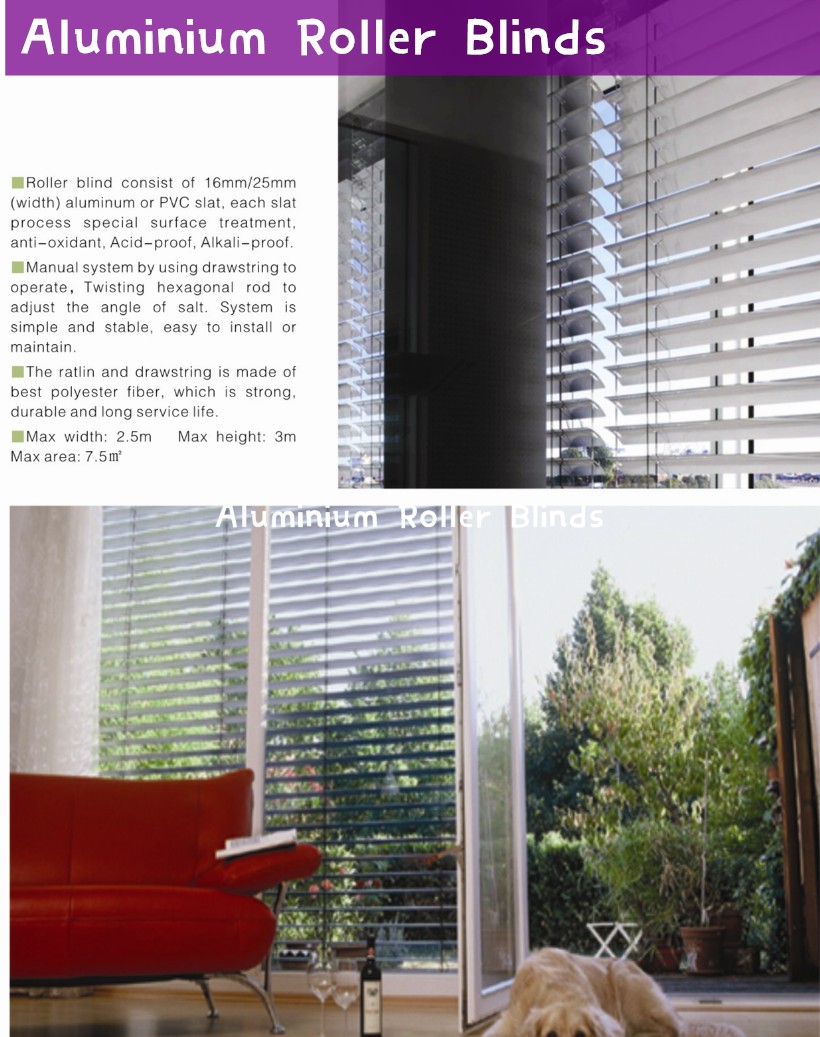 Contact Us
Tel: 0086-13618482281
Mobile: 0086-13975131061
E-mail: [email protected]
QQ: 626778986
WeChat: Rollershutter
Whatsapp: 0086-13975131061
Add: Changsha Economic and Technological Development Zone,Hunan,China