AM25 Built-in Receiver AC Input Tubular Motor
Product No.:20221216111341
Model:AM25-1.2/30-MEL-P
Size:Diameter 25mm
Input:AC100-240V 50Hz/60Hz
Loading Power:36W
Description:Built-in receiver and Electronic limit
Application:roller blinds,electric roller shades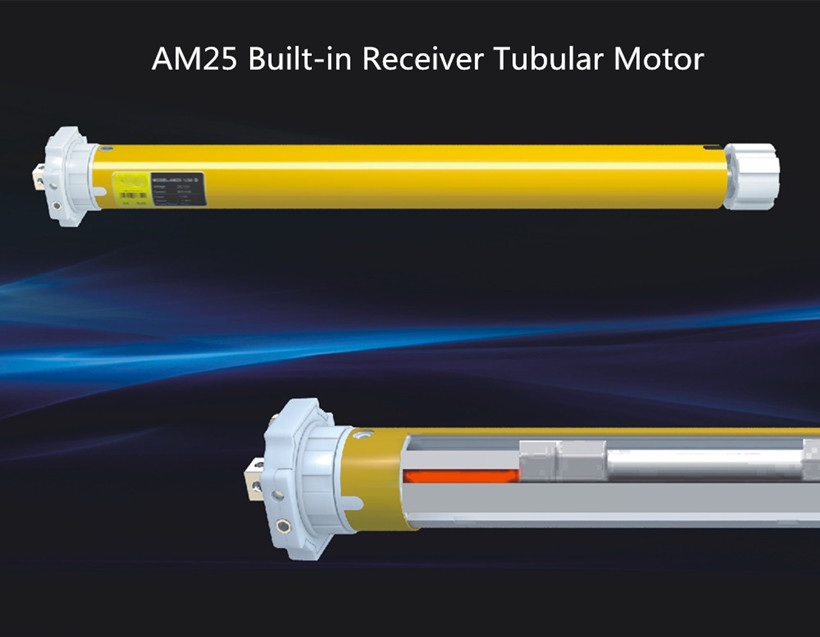 AC input electric tubular roller shade motor
This is truly one of the most versatile tubular motors available. With highly advanced technology, this tubular motor enables a 100V-240v AC feed to power the motor and has an inbuilt transformer so there are no unsightly wires. The inbuilt radio receiver enables the motor to be used in almost all applications, complete with a plug for instant installation.
· Suitable for 38mm diameter tube
· Plug in for instant installation
· Individual controlled or multi controlled. Also it could be controlled by sensor or your phone.
· Voice control: All motors with built-in receiver(or external receiver), can be connect to Alexa and Google home via Radio Frequency hub(Allone pro)