AC304-01 DC motor wall type receiver
Product No.:1956113224
Model:AC304-01
Colour:White,Black
Size:86*86*34
Frequency:433.92MHz
Input:AC110V ~240V
Channel:1
Loading Power:72W
Description:DC24V motor wall mounted receiver
Application:Motorized roller shutter window,dc tubular motor,window opener,roller blind,motorized curtain motor
DC24V motor wall type receiver /roller shutters remote control system product description
1. Crystal panel, honorable and elegant.
2. 86mm*86mm indtallation standard.
3. DC wall mounted radio receiver can work with tubular motor,roller blind motor,roller shutter motor,curtain motor and window opener then you can control with remote and manual.
4. Manual swtich with remote control function together,can individually control one motor,two motor or three motor.
5. The receiver can work with Dooya and a-ok any remotes and receivers.
6. Single channel,double channels receivers, Multiple choice.
7. They have a good quality and lower price in this field.They have got a good reputation from the customers all over the world.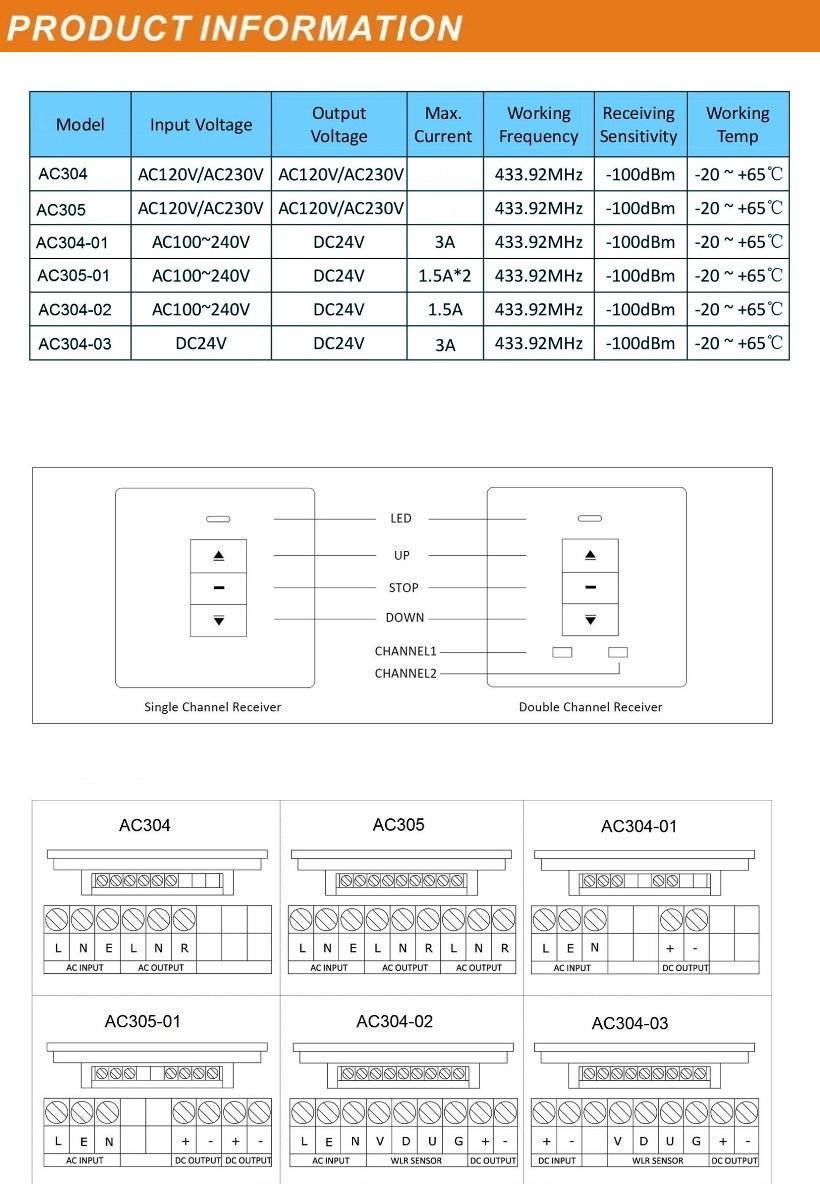 Contact Us
Tel: 0086-13618482281
Mobile: 0086-13618482281
E-mail: info@alurollershutter.com
QQ: 626778986
WeChat: Rollershutter
Whatsapp: 0086-13618482281
Add: Changsha Economic and Technological Development Zone,Hunan,China