Aluminum sectional garage door
Product No.:19829191925
Model:Aluminum
Colour:customize
Description:motorized Anti-pinch function sectional aluminum garage door
Application:residential ,entrance and garage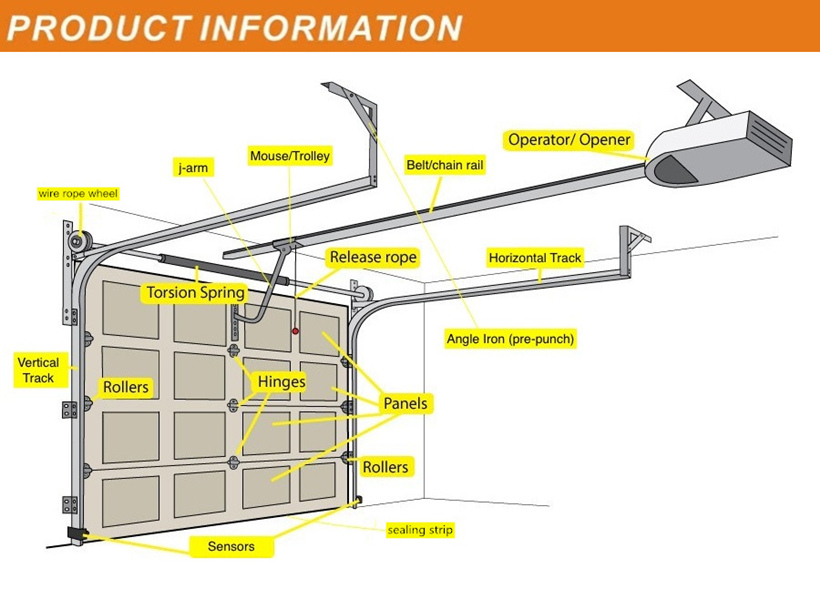 Anti-pinch electric aluminum garage door is a variety of colors, is a high-end luxury and novel garage door, reliable quality, can resist 12 typhoon! The colors are sprayed white, gold oak, red walnut, imitation copper, champagne, gold nanmu, imitation copper wire drawing and so on. Customers can also customize colors.
The aluminum alloy garage door is made of double-layer material, which is made by hand, so that each part is tightly combined, and the screw fixing is thickened to be durable and not loose. The door body can be add the lighting window, the ventilation window (with the diamond mesh), and the design is beautiful. The door panel is divided into: step interface, concave and convex interface, anti-pinch.
Main advantages:
Door panel adopt special surface technology of aluminum alloy , sun protection, moisture proof, rust prevention, anti-corrosion and anti-cracking.The motor has a variety of control methods, remote control, remote mobile phone control. And has a resistance rebound function.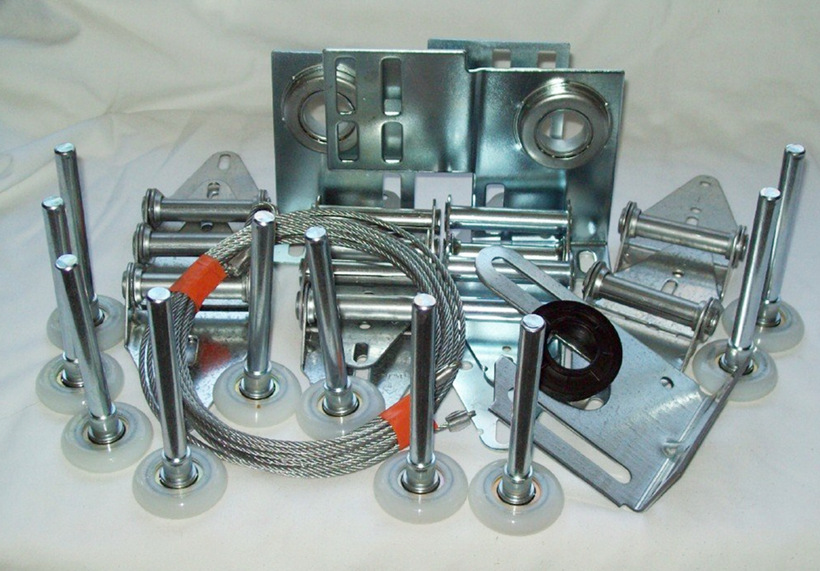 Aluminum alloy garage door assembly features:
1.door panel:The inner and outer plates are made of 1.2mm aluminum alloy.The thickness of the door panel is 40mm;the door panel wind pressure resistance parameters: standard wind pressure 1200N/m2
2. Track: processed by galvanized steel sheet with δ=1.5mm thickness;
3. Roller: The material is made of wear-resistant nylon or steel and contains rolling bearing. It runs smoothly and without noise. The diameter of the roller shaft is 15.0mm.
4. Hinge: the middle hinges: δ=2.0mm thick, the end hinges are arc-shaped, no gap, anti-pinch;The fixed position of the hinge is protected by steel plate, which makes the door body and the hinge fixed.
5. Axle: galvanized steel pipe with a diameter of φ25.4mm;
6. Wire rope: When the door height is ≤5500mm, the door lifting wire rope adopts φ4.2mm high-strength flexible galvanized steel wire rope; when the door height is >5500mm, the door body lifting wire rope adopts φ6.0mm high-strength flexible plating. Zinc wire rope; ensure the safety factor is 5 to 8 times the weight of the door;
7. Wire rope wheel: The vertical lifting door adopts a conical type rope wheel, the curved sliding door adopts a cylindrical type rope wheel, and the straightening one-step turning door adopts a cylindrical and conical combined rope wheel.
8.Opener:Intelligent remote control, with resistance rebound function, more secure.
9. Other iron fittings surface are both sprayed.